Hey! My last post was when, Saturday? Blame it on the computer at my office. I don't know what's up with that pc! Whenever I do some editing or posting, it just messes up my blog! Tapos, kapag open ko, hindi latest yung lumalabas na articles. So here I am now, updating my links and my posts. Hehehe…
(So sorry i have to delete my entry "hay!" coz its just wrecking up my lay-out! hindi na nga ako mag-uupdate ng blog ko sa office! so expect to have my updation weekly lang. hehehe..)
So like I said, I was really bored that Saturday, I'm quite fed up with my work. :o(
I don't know… I'm just fed up!
So the week was really weary. Did nothing.
But something perked me up! It's the Independence Day of Qatar this 3rd of September so we don't have any work for Saturday. Actually, September 3 falls on a Friday, which is a regular holiday for us, kinda like our day-off, so they moved it to Saturday to compensate! Giving us 2 and half day-offs! Wohoo!
Speaking of Qatar, this place is really getting crowded. Super traffic na rin. Can u see the bumper to bumper traffic below?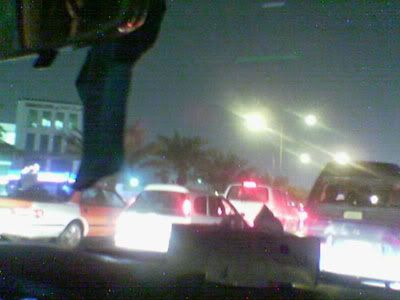 So they made some flyovers and underpasses to relieve the traffic a bit…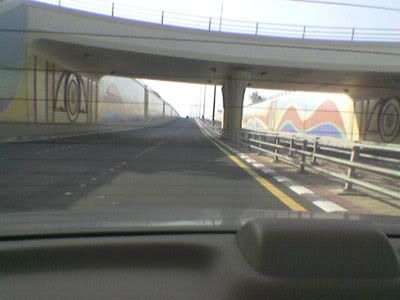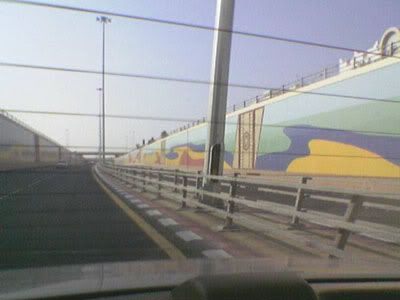 I'm sorry, got really nothing to blog about. .. Am I boring you now?
I hope not. :o(