Blessed!
Tha's what I can say from our concert held last Thursday at Doha Cinema.
Though there were some fiascos, still God took care of everything. Actually, our set-up and our production is poor, because of the sudden change of venue. We're supposed to hold it at Gulf Cinema, where everything is all set- lights, sounds and everything. But on the day of concert, we were told that we have to do it at Doha Cinema. Concert starts at 7:30 and we only started setting up at 5:30. The plan is we have to check everything and prepare everything at 2pm, but then we can't for the reason na there's still a movie that's being shown and it will only end at 5:30.. We were all nervoue because of the short time of preparation. Then the lights were not that good, the sounds especially the mics, were so short of microphones.
Nevertheless, it was great! The audience participated, they were not that "tuod" audience who will just sit and watch, but they worshipped with us. And the cinema was jam packed.. We can't believe it. The orchestra and the balcony is full of wonderful people.
God is so great that He won't let His children be embarassed. Though the enemy tried to stop the concert by his tactics, still God is sovereign and we can say that at that night, we are the one who's victorious and not the enemy.
All Glory belongs to our Awesome God!!!
p.s. Watch out for the next concert!
Fresh Look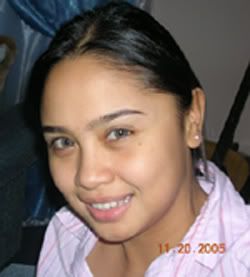 Goodbye glasses, hello to contacts! Yeah!